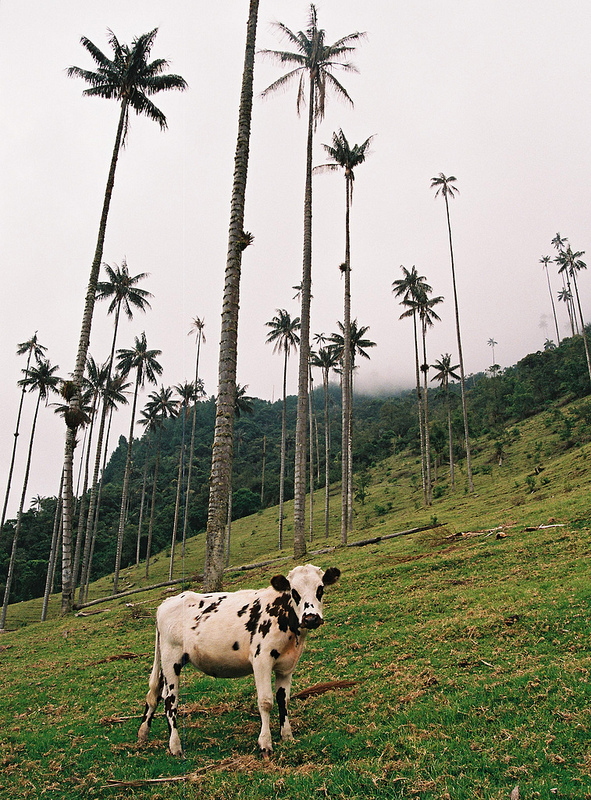 After salsa life in Cali I went to relax in Salento. Salento is a coffee region of Colombia, but also a home to Colombia's national tree – the funny looking high palm.
When/if your browser processes JavaScript on this page, there will be interactive map here showing the track(s) in gpx file(s) listed underneath. Alternatively you can download them and open them in any gpx-viewing software you wish.
My first night there I was welcomed by hundreds of lightning beetles. Quite similar to Nicaraguan experience earlier on this trip, minus the water. The next day I went to see the palms. The weather was not too nice, but I always like to photograph in fog, so I did not complain. Well maybe a bit when I got wet, but the coffee in the shelter made up for it.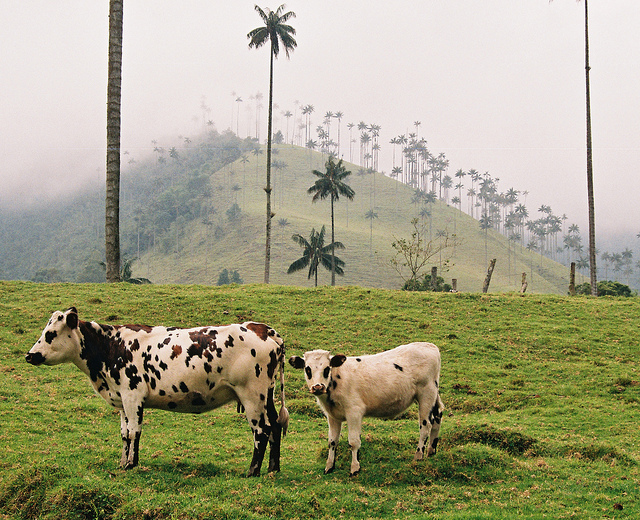 The next day I was planning to go cycling. But it was raining all morning so I left to Medellin. Medellin is the only city I visited in Latin America which has Metro. I was impressed.
I was not so much impressed by the city center though. I went to the museum with the greatest collection of Botero. Then I wanted to go back to the hostel, but there was a huge queue to buy Metro tickets. SO I decided to walk to the next station and try there. I walked only two blocks and things became to look too strange, even for me. There was an almost naked prostitute on the sidewalk using window as a mirror to put up makeup. Further down the street there were many drunks, some unable to stand. At 3pm. I was seriously considering turning back and running, but then decided to pretend I'm local and everything is fine. I did not pull my camera out though, so no pictures from adventures. The Metro station in this district was without a queue – happy end.
Apart from that one trip to the center I was mostly partying in the nearby Zona Rosa (no, it is not the equivalent of Amsterdam's Red Zone). Once we even invited ourselves to a private party. The strangest thing ever. The house owner was quite happy to open the door and let us in. He had hired a private DJ for this party of 6 people and was streaming it life to the internet. I was really impressed again.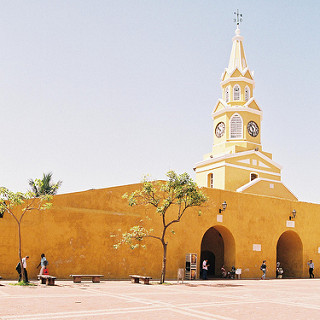 Then I bought a flight to Cartagena. The flight itself was nothing special. But as soon as the wheels touched down in Cartagena there was a lot of smoke coming to the passenger cabin. At first only in the front of the airplane, but later even near us in the back. It looked scary, but turned out to be only Caribbean humidity condensing in cool interior. Then I got out of plane and the humidity and hot really hit me. I can not understand how the locals might live here and wear long pants all day long.
Cartagena itself is a very beautiful city. At least the part within the wall. Then there is a modern part at the other side of bay, but I never made it that far. My biggest concern there was to find a boat. Once I did, that was the end of my stay in Colombia.