I was feeling like I'm running out of time already. You know, only 3 months left and so much to do. So I searched for flight deals to speed up my journey. I found a really good deal – 66USD including everything from Lima to Piura, that is about 1000km or about 15hours on bus.
In Lima I went to the Chávez International Airport and learned that it is not named in honor of the dictator having cancer but in honor of Jorge Chávez, the peruvian pilot who attempted to fly over the Alps, and failed. Pleasant surprise (the naming, not the failure).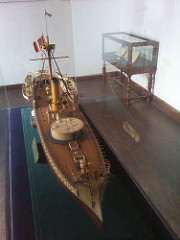 In Piura I really wanted to visit museum of Gran Almirante Grau, mainly because in every Peruvian city there is something or more things named after him. I found it, waited almost an hour in a cafe next door and then sneaked in when some woman was leaving the building. Unfortunately the house is being reconstructed. Most of the rooms were a mess. But I saw a nice model of his ship.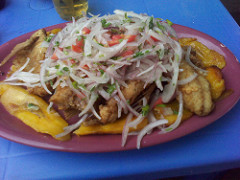 Next mission was to get to the most western point of South America – Punta Balcones. This meant bus, smaller bus and even a smaller bus. It felt like they have last seen a gringo in last century. I stopped for lunch in a no name restaurant at the furthest point where the bus stopped. I ordered a fried fish – safe choice or at least I thought so. What I got was a huge plate of fried fish with fried platanos (so far so good), topped with really sour and really hot onion salad. The combination with the sweet platanos was killing me. But by the end of the meal I became to enjoy it.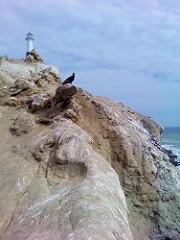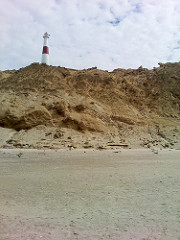 I left my bag in the restaurant and walked for almost an hour to the most western point. It smelled oil everywhere. At the end I had to climb a rock and was welcomed by some huge birds. It smelled bird shit everywhere. But hey, this is the most western point of South America. Who can say the went there? I don't thing many tourists can.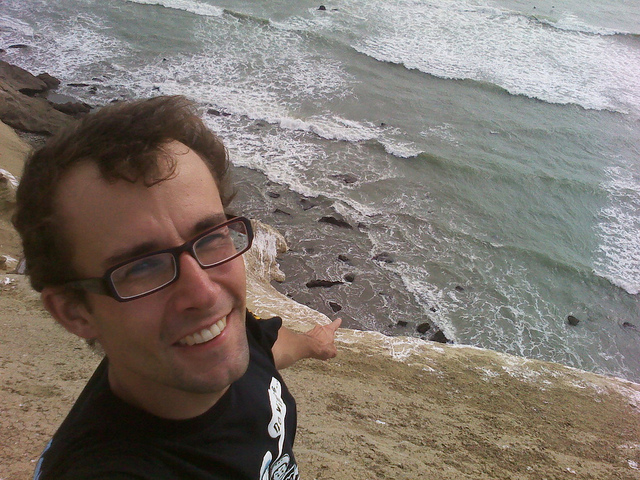 After my lust for geographical curiosities have been satisfied I quickly bused to Máncora, the Peruvian beach resort. I was so enthusiastic about being at the beach after more than 3 months inland that I sunburned the first day and did not go out much for next 3 days. I was considering surf, but chickened out after seeing the pointbreak with 30 people sitting there since 7am. So I decided to finally leave Perú.